RENOMIA wins Office of the Year among consultancy firms
RENOMIA, the leading international insurance and risk management consultancy, celebrated a triumph in Prochazka & Partners Office of the Year competition. The second year of the competition attracted over 70 entries in nine categories. RENOMIA, AirBank, Saint-​Gobain and Red Hat Czech were among the winners.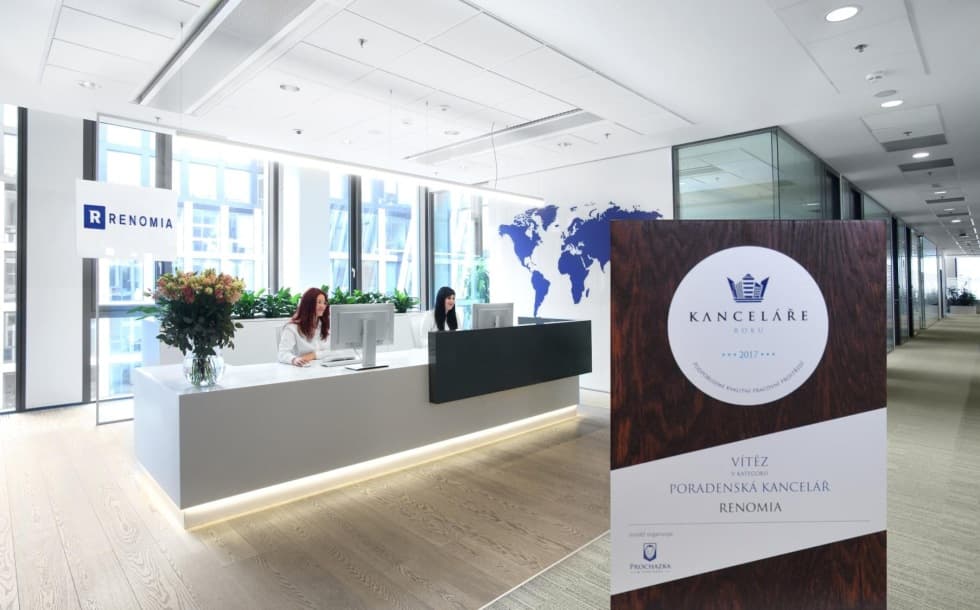 "The high number of entries and, above all, the top quality of the designs, are a testament to the current trend of investing in new and modern offices, with the principal motivation to create the most attractive working environment for your employees. Investing in premium interior quality is so closely related to employers' competition for the best talent, of which there is currently an acute shortage in the market," explained Radek Procházka, chief partner of Prochazka & Partners consultancy firm.
A professional jury of leading architects, designers, office furniture suppliers and HR specialists chose winners in a total of nine categories broken down by industry and one special Sustainability category that recognizes sustainability and respect for the environmental impact of office construction and operations.

"Winning in such a strong competition is something I greatly value. It is important for the satisfaction of our co-​workers; moreover, all of our branches are perfectly accessible, offer a pleasant working environment and comfortable facilities for meetings with clients. We have branches in either state-​of-​the-​art office buildings or beautiful historical premises in city centers," said Pavel Nepala, Managing Partner RENOMIA.
More about the competition here: www.kancelareroku.cz.