RENOMIA again comes third in competition Sodexo Best Regional Employer – Prague
RENOMIA GROUP, the leading insurance and risk management consulting firm in Central and Eastern Europe, yesterday won the third place in the Sodexo Best Regional Employer 2018in the under 500 employees category. RENOMIA has placed in the top three regional employers in all years of the competition since 2015, which was the first year it entered.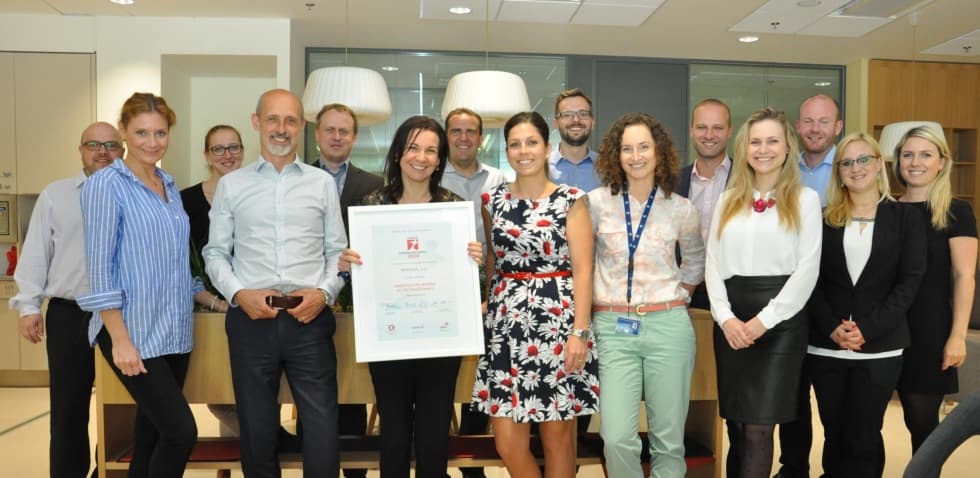 RENOMIA invests in innovation and education and strives to offer an inspiring workplace environment. That, together with its open and friendly corporate culture based on RENOMIA values, has helped RENOMIA to the third place in the regional (Prague) category of the competition. RENOMIA repeated the success of the last year. The results of the national competition will be announced at a gala award ceremony in June. Last year, RENOMIA came fifth in the national category.
"The fact that RENOMIA is, for the fourth time, among the three best employers in Prague is no coincidence. We deeply care about our people; we invest in the workplace environment and in personal development; we strive to maintain the family atmosphere and combine it with the high dynamics of our growth – these things are the key to our success. The award confirms to us that we to us that the work we put in in creating a great workplace environment and give a great service to our clients," says Hana Velíšková, HR Director RENOMIA.
The winners have been selected based on the internationally recognized Saratoga methodology, according to which the results are guaranteed by the professional guarantor of the competition PricewaterhouseCoopers.
Learn more about the competition on its website:
www.zamestnavatelroku.cz
.