Jiřina Nepalová is a runner-​up in prestigious TOP WOMEN OF THE CZECH REPUBLIC poll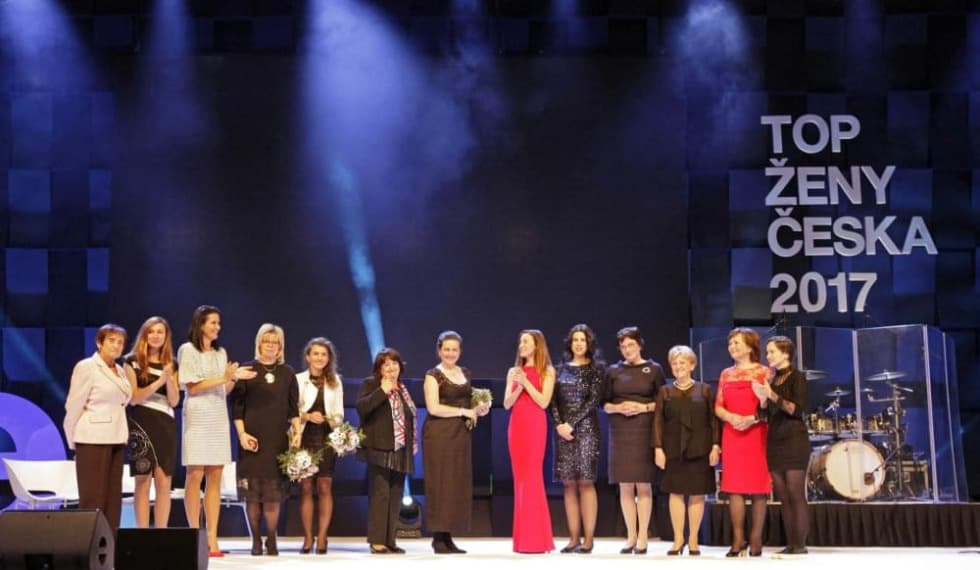 Jiřina Nepalová, Founder and Director RENOMIA, came as a runner up in the prestigious TOP WOMEN OF THE CZECH REPUBLIC. The gala evening was held last night at Karlín Forum. The poll is announced every year by Hospodářské noviny under the auspices of the the publishing house Economia. In this 13th year, 14 significant Czech female personalities were selected in five categories – Woman Executive, Businesswoman and Woman in Public Sphere. The Start-​up and Hall of Fame categories are also featured, without stating the order of the winners.
Jiřina Nepalová has achieved a great result this year as a runner-​up in the Businesswoman category. In the current year of the poll, 400 women were nominated, which is a record number in the history of the poll. An expert jury composed of business, public figures, representatives of the Economia publishing house, prominent HR experts and headhunters included, among others, ČEZ Board of Directors member Michaela Chaloupková, Director of the National Theater Jan Burian, or Senta Čermáková, Director of Innovation at Deloitte Czech Republic.

"Our consultancy-​based approach and unparalleled service to clients are the reason why RENOMIA grows at a two-​digit rate every year, and today is the market leader not only in the Czech Republic but also in Central and Eastern Europe. This success, as well as the prestigious award from Economia, would never have been achieved without the excellent work of all my female and male co-​workers at RENOMIA. I must use this opportunity to thank all of them with all my heart," said Jiřina Nepalová.
Jiřina Nepalová has been placed in the TOP WOMEN IN THE CZECH REPUBLIC poll since 2013. Since that year, RENOMIA has almost doubled in size and provides services around the world.

TOP WOMEN of Czech Republic 2017 comes out also in a magazine format available for purchase on the stands from 23 January 2018.